Stay up-to-date with all the CERIecon news!
CERIecon Final Conference
On 16 May 2019, the CERIecon Final Conference will take place at Playpark Vienna. The CERIecon project consortium will close down the project and take a look back at three successful years of project implementation.

3rd Playparks Final #ViennaCalling
On 4 and 5 April 2019 the 3rd CERIecon Playparks Final took place in Vienna. The two best start-ups trained by the seven regional Playparks were invited to present their ideas in front of an international audience and a jury of experts. In an innovative three-round competition of pitching and presenting, finally two winners were elected: Lingvano from Playpark Vienna and Soundblurbs from Playpark Stuttgart.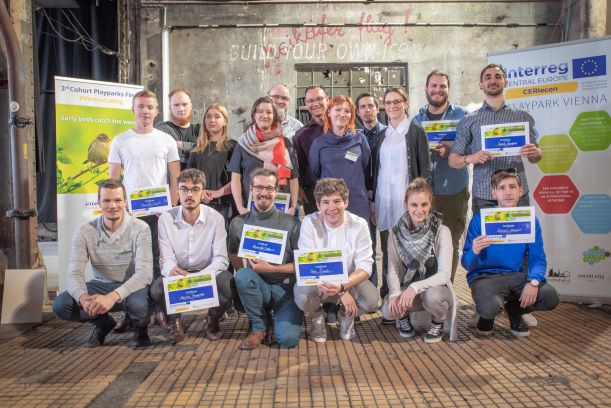 CERIecon goes Brussels! workshop
Regional initiatives challenging the state of entrepreneurship and encouraging the entrepreneurial spirit among young people with innovative ideas have been emerging to provide the best possible regional support to young startups and SMEs.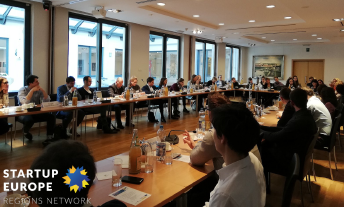 Workshop on European Start-up Activities - CERIecon goes Brussels!
Change is needed to make cities and regions in Central Europe better places to work and live. Young entrepreneurs with brilliant ideas could contribute considerably to this change, as they are a considerable factor to enhance the innovation potential in Europe.

CERIECON PROJECT PRESENTATION
On Monday, 14 January 2019, the CERIecon project was honoured to present the project and some of the start-ups involved to representatives of the Central Europe member states.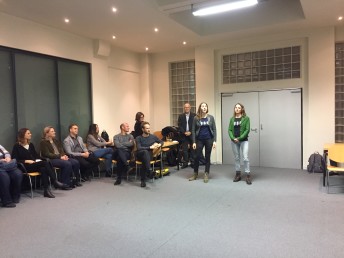 INTERNATIONAL ENTREPRENEURSHIP EDUCATION SUMMIT 2018
On Friday, November 30, 2018, the University of Media invites you to the International Entrepreneurship Education Summit (IEES). This (un-) conference wants to provide a platform to share innovative ideas and established best practices in teaching innovation and entrepreneurship. The focus is on learning from each other, allowing ample time for discussions and feedback. It is open to anyone teaching or promoting entrepreneurship in schools, at universities and within profit and non-profit organizations.
CERIECON STEERING COMMITTEE MEETING 5 (STUTTGART)
DURING 28. - 29. November
2-day Steering Committee Meeting with representatives from all project partners; taking place in Stuttgart (DE)
Focus: project content and financial performance monitoring + performance and develop sustainable policy measures.
STARTKRKUP -
STARTUP'S WEEK IN KRAKOW
This is the fourth edition of the Festival. Within seven days open workshops, panels, trainings and networking meetings will take place throughout the city. Their goal is to promote startups, help them develop and build a startup environment.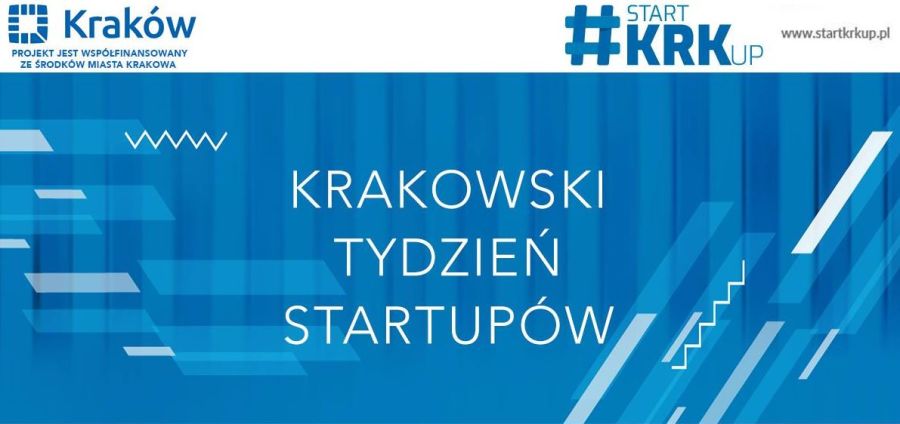 CERIECON FINAL IN VENICE
The Region of Veneto, with the Department of Labour as a partner of the project, organized the event in cooperation with Enaip Veneto, hosting the local Playpark, which is the regional experimental training ...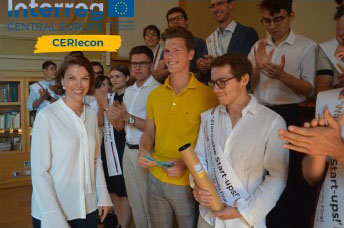 PLAYPARK BRATISLAVA FINALS
The Playpark Bratislava Pitching Finals, the regional finals of start-up competition brought a fight of 10 start-ups for European finals in Venice.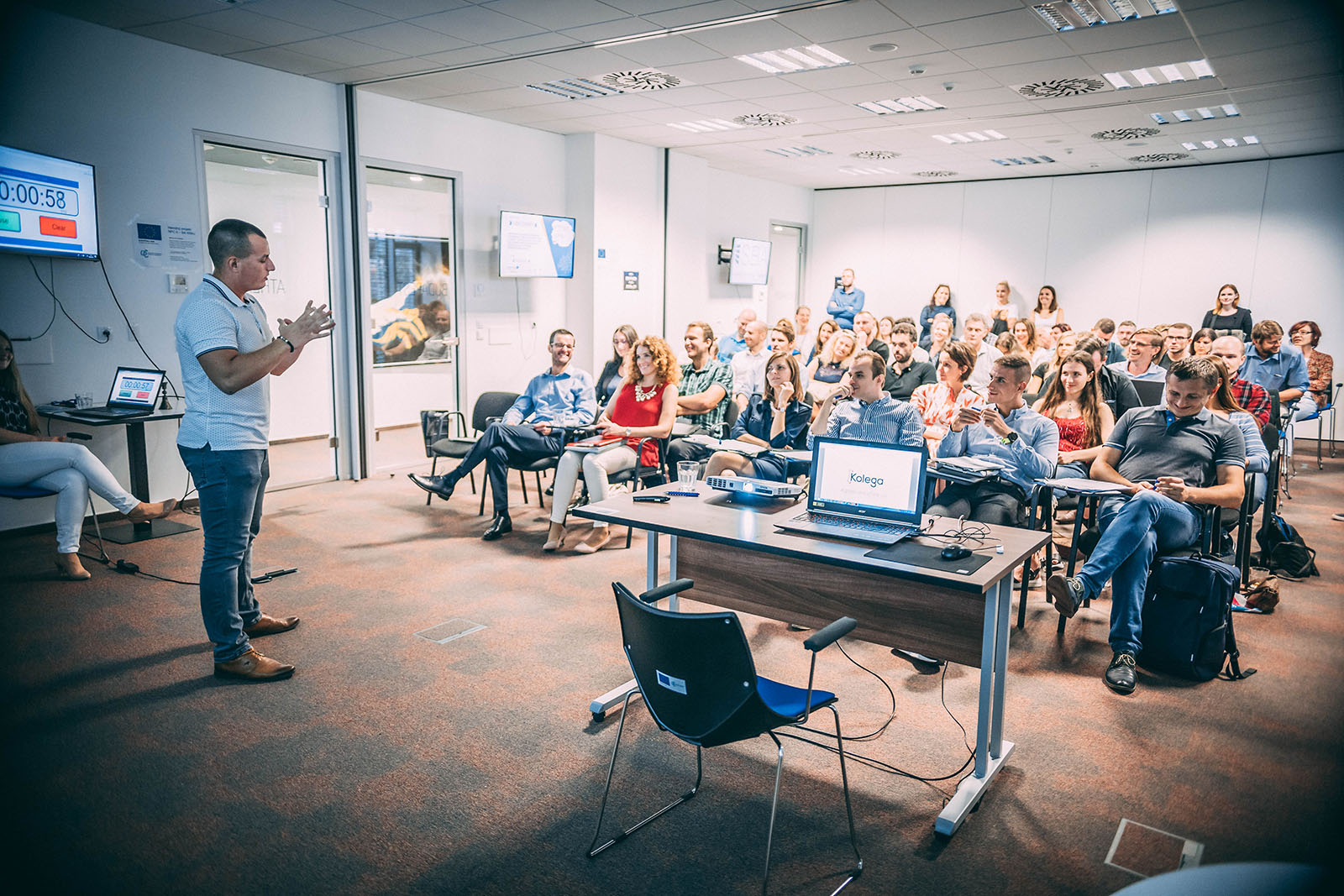 INVITATION TO CERIECON FINALS
During the 20. – 21. September 2018 the 2st CERIecon Startup Finals will take place in Venice. Two best start-ups from each of the seven regions, one "social" and one "economic" innovation, will participate in this event. All the finalists will present their own entrepreneurial project in front of the international jury.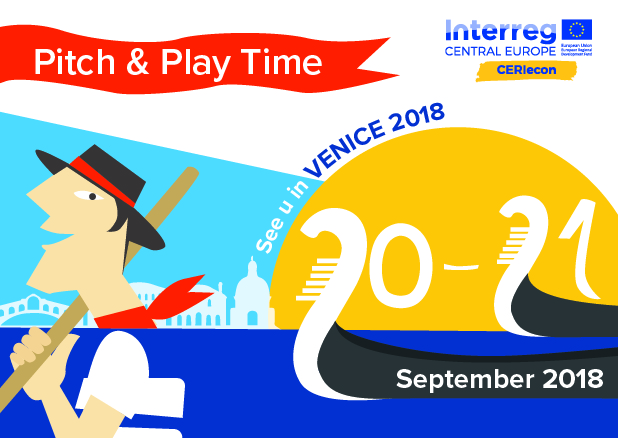 WELCOMING OF PLAYPARK VERONA IN PLAYPARK BRATISLAVA
The participants of the Playpark Verona arrived in Bratislava for the Exchange Week on June 25th 2018. The Exchange was mainly dedicated to getting to know Bratislava start-up ecosystem, the participants visited Coworking 0100 Campus and Lab.cafe and had the Round table in which they presented and shared their business ideas. Playparkees had the chance to meet successful start-ups from Slovakia – Sensonela, Ecocapsula, Geneton and were guided for a city tour of Bratislava. They as well visited Slovak Business Agency and National Business Center in Bratislava region.
PLAYPARK BRATISLAVA VISITED PLAYPARK KRAKOW
During the week 11th-15th June Playpark Bratislava was warmly welcomed in Playpark Krakow. The exchange was full of interesting workshops with local artists from Nowa Huta and presentations of the startups from Nowa Huta such as Nowohucianka, Networkers, Unicat and Huta Piwa. Playparkees also attended the meeting and the city cycling tour with Cruising Krakow Company.

PLAYPARK BRATISLAVA RUNNING SUCCESSFULLY
The second cohort of our taylor made training and mentoring program started as usually with our first workshop on 10th April. The set of 7 practical entrepreneurial skills training workshops
Here is opportunity! and you can apply for a free six-month program that includes workshops, business consulting and business space. The second generation will have the opportunity to develop an idea in the partner CERIecon PlayPark in Verona!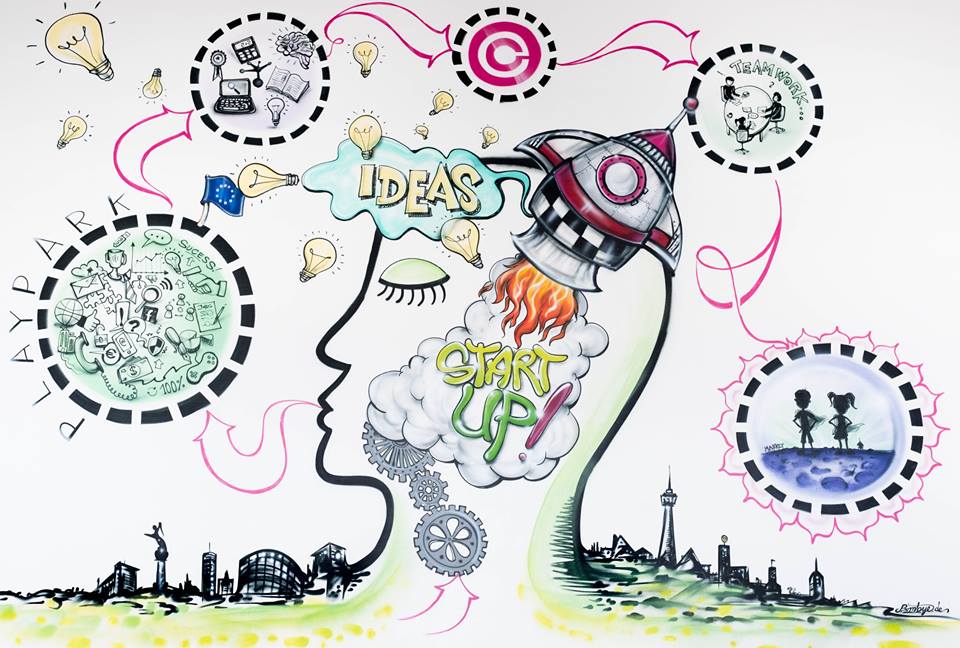 NEW COHORT ABOUT TO START IN STUTTGART
The Playpark Stuttgart is filled with new energy. We say goodbye to the startups of the first cohort that became part of our startup heart. At the same time, we are curious to welcome the new entrepreneurs.
The seminar program will start in just a few days, packed with lots of valuable lectures and workshops to become a successful entrepreneur. A casual kick-off will take place on April 9 at the Playpark Stuttgart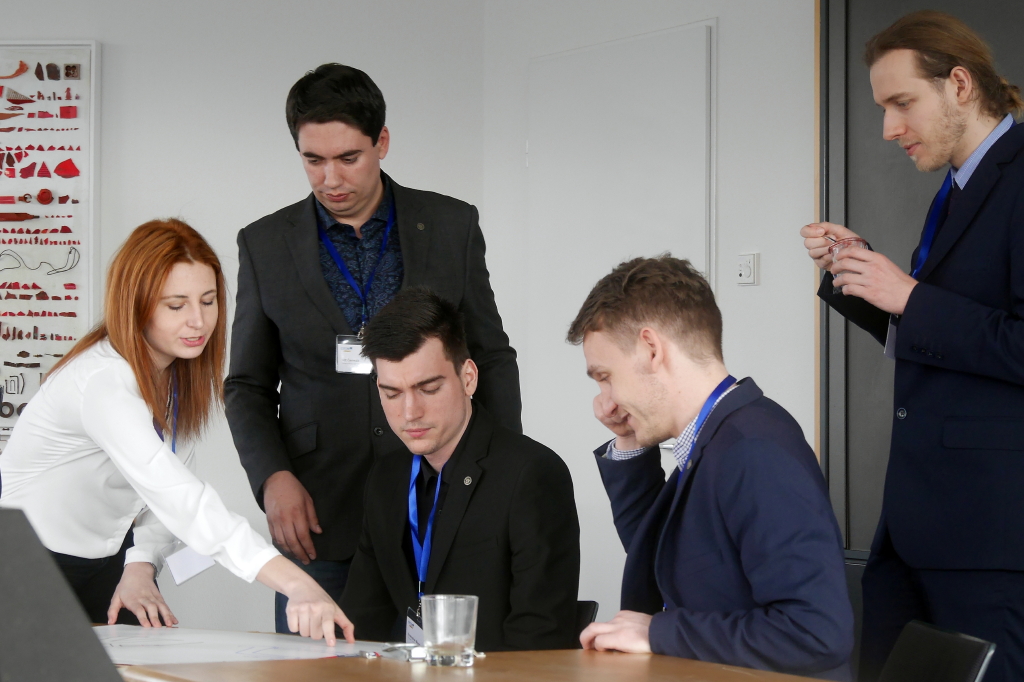 CERIECON FINALS STUTTGART 2018
Young entrepreneurs from all around Central Europe competed against each other on 22nd and 23rd of February 2018 as part of a Startup contest in Stuttgart. The teams showed their extremely diverse business ideas in front ....
INVITATION TO CERIECON FINALS
During the 22. – 23. February 2018 the 1st CERIecon Startup Finals titled Pitch and Play Time will take place in Stuttgart. Two best start-ups from each of the seven regions, one "social" and one "economic" innovation, will participate in this event. All the finalists will present their own entrepreneurial project in front of the international jury, starting with the Quarter Finals. Then, best two start-ups from each group will present their project in front of the audience on Friday, 23rd February. After the Finals networking and reception for all participants is going to be held.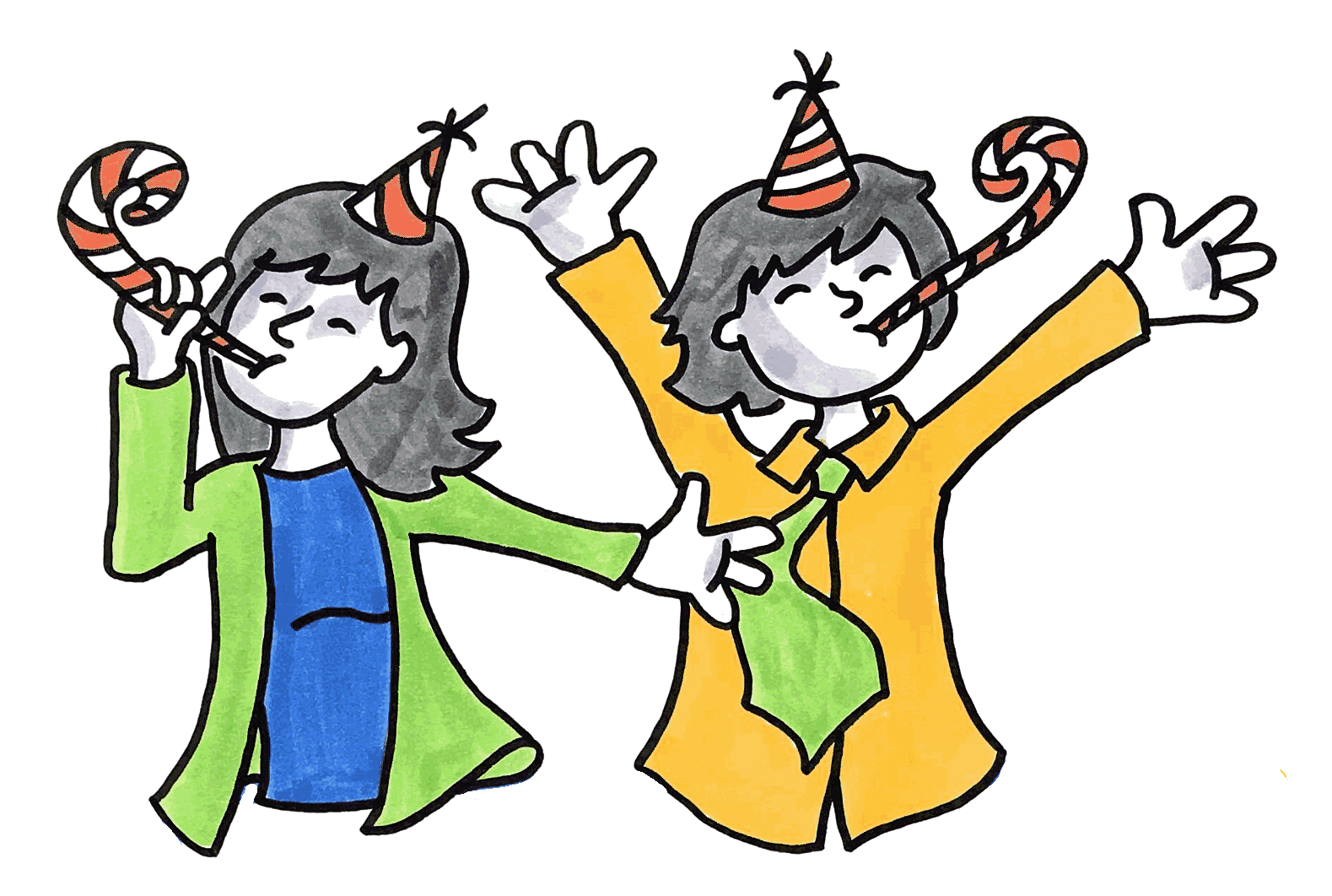 PLAYPARK OPENING
The playpark Opening on 3 July 2017 was a full success. Over 120 people and stakeholders participated.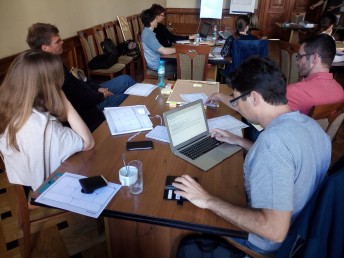 WORK PACKAGE LEADERS MEETING 2 IN CRACOW
The 2-day WP leaders meeting in Cracow (PL) will focus on the monitoring of the project implementation and the performance and development of sustainable policy measures.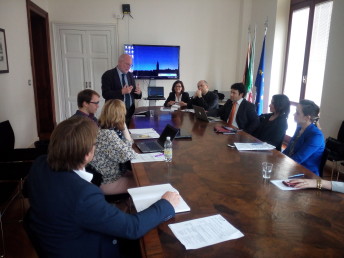 2ND STEERING COMMITTEE MEETING IN VENICE
Relevant stakeholders from different regions joined the meeting and discussed the sustainability of the reg. and transnational Playparks. Also the project performance was an issue.
WORK PACKAGE LEADERS MEETING IN STUTTGART
The focus was to monitor project implementation, performance and develop sustainable policy measures and to polish the content of the free six-month training programme for start-ups across Europe.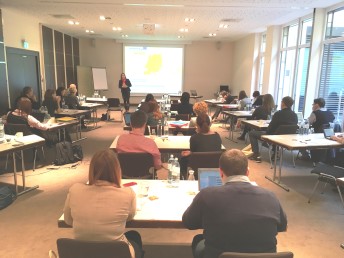 1ST STEERING COMMITTEE MEETING TOOK PLACE IN VIENNA
The purposes of SCM was to monitor the project process, project content and financial performance monitoring such as to discuss future activities and upcoming events.
CERIECON AT THE PROJECT IMPLEMENTATION TRAINING (PIT)
The European Office of the Vienna Board of Education (AT), Lead Partner of CERIecon, was invited to the PIT as an experienced lead partner. You can find more details related to the workshops on http://www.interreg-central.eu/Content.Node/implement/past-events.html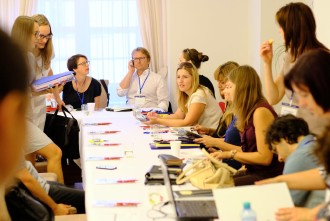 CERIECON KICKOFF MEETING AND COMMON WORKING CULTURE WORKSHOP
The partner of CERIecon project started to cooperate. 14 institutions, represented by more than 40 people met in Bratislava on September 12-13, 2016. The aim of this 2-day Common Workshop Culture Workshop and Project Kickoff Meeting was to discuss the project implementation procedure, tasks, responsibilities, work packages, and to create a good working atmosphere.